Are you looking around at various content writing services? Have you been thinking that you need to hire a writer or ghost writer?
In this blog post, we are not going to promote our own service (Articlez.com) but rather take a broader approach — we'd like to address the issue of how to know when the time has come to use an article writing or content outsourcing firm. Just when should you use a company like ours?
Content Outsourcing When The Need For Content is Great
The first point seems rather obvious, but it needs to stated: If your business or website has reached a point where your need for content is great, then the option to use content writing services becomes almost a necessity:
Regular Daily/Weekly Content: The key indicator here is a need for content on a regular basis, not just for an occasional need. Blog sites, in particular, should receive new content at least weekly, if not more often. That's 52 pieces of content each year, at a minimum.
Content For Multiple Sites: Perhaps you have not just one website, but several. That means your need for content is multiplied exponentially –  instead of just one website, you may have 10 sites, and now each of them needs content. While it might seem like a good option to hire a separate ghost writer to focus on each of those sites, many site owners can't afford to do that. Instead of trying to hire a writer – or several – you should be looking at a firm that specializes in content outsourcing instead.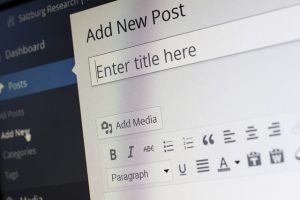 Content For Client Sites Under Management: Now things can really get difficult. If you run an SEO or marketing agency, where you manage websites for many different clients, then you will have a real problem on your hands unless you make use of an article writing service. Using such a service will allow you to scale your operation, and take on many new clients, which will, of course, increase your businesses' profitability.
Not Good At Writing: If you need content produced regularly — even if it is not huge amounts of content — you will still need professionals to do this for you if you are not a good writer. Many business people are not, and there is no shame in admitting that. But don't try to do something that you are not well-equipped to do – admit your lack in this area and use a professional writing service.
English Not Your First Language: Perhaps you are running a website that is targeting American site visitors, but English is a second language for you. And English as a second language often takes the form of UK/British English, which as you might know is a very different form of the language than that used by Americans. In this case specifically, you will need a service that specializes in using freelance American writers (we at Articlez.com use only freelance American writers BTW).
Content Outsourcing When The Logistics of Management Are Becoming Difficult To Control
In many of the scenarios outlined above, the greatest challenge that will be faced by you or your staff is the task of managing both the information-flow as well as people involved in writing content for your various needs.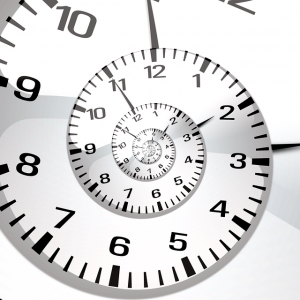 A Big Drain On Your Time: Managing writing freelancers (or in-house staff if you are handling content preparation that way) can be – and usually is – a huge drain on your time. You have various documents of content (in various stages of completion) flying all over the world. You have spreadsheets of links to be incorporated and anchor text to be used that need to be researched, prepared, updated and shared with everyone involved. Questions will be asked. Clients will need to be included.
The completed content will need to be approved and accepted, then posted somewhere – or else rejected and further directions given. All of this activity will take time – lots of it. And time spent on doing these things is time you cannot devote on other projects.
Multiple Time Zones & Channels of Communication And Reporting: Another difficult logistical hurdle to climb over is trying to communicate with a far-flung ghost writer who lives half a world away. When you are online, they are not. When you are offline, they are available. You could communicate with them via email, or perhaps Slack? Maybe on Skype? It's enough to drive anyone out of their mind! With a content outsourcing company, you have none of that hassle.
Content Outsourcing When Content Management And Production Are Not Your Core Strengths
Suppose you have a small firm where you and your staff use your skills in web design. Coding, not content is your business core strength. Yet all websites will need content. Will you (or your staff) do the writing? In situations like these, you want to offsource those writing tasks to a content writing service as the writing IS their core business strength.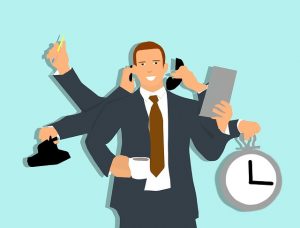 Most online businesses are small(er) in size. When your staff resources are limited, it is especially important for your business not to take on tasks that is outside of your primary business focus. Yet, all businesses have needs, from time-to-time, to provide additional services that are a natural pairing with their core services – like website design and coding paired with helping your customer get good content onto their site. It is possible to offer these types of ancillary services without increasing your workload (or overall operational costs) if you will partner with a service provider for fulfillment.
As you can see, there can be many reasons why any business or website may need content writing services. Give the above-mentioned points some consideration. Are you trying to accomplish too much yourself? Is your staff becoming overworked and stressed-out? Are you trying to provide article writing or website content even though that is not the core focus of your business?
If so, instead of trying to hire a writer on your own (which may only compound the problem, not solve it), consider the benefits an "upgrade" to content writing services and the huge positive impact it could have on your business operations.