For this blog post, allow us, if we can, to get right to the point — there are a lot of online outfits today that offer press release writing to the public. Why should you choose Articlez.com?
The reason you should use our service boils down to one thing, basically: the quality of the writing that we do. Let us briefly tell you what sets our writing (and our writers, by extension) apart from the rest.
No Fluff and Filler In Our Press Releases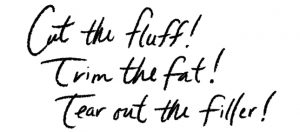 Let's face it: Even at our very affordable rates, you still have to spend some coin to get a good press release written. And because you are paying for it, you want it to be worth every penny. Our writers don't mince words.
They get right to the point and leave out non-essentials. They don't pad-out the content to reach an artificial word count. And busy people who read your press release won't have to wade through unnecessary verbiage – they can read it quickly to get the information that they need.
The Devil Is In The (Press Release) Details
Related to no fluff and filler is the whole issue of details. Our writers know which details are important to include in press releases, because they know that's what people are looking for when they read them.
In addition, our press release people are super-paranoid about making mistakes. They know that a press release that contains spelling mistakes, errors in grammar, incorrect contact information and the like could cost you your good reputation and could end up generating negative publicity for your business or organization, instead of generating a positive reputation.
Our Press Releases Are Written To Inform, Not To Sell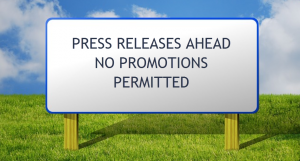 From time-to-time, we get requests to use a pre-written press release and publish it, instead of publishing one that our writers have written.
We never agree to doing that. Why?
Because (and we've seen this time after time) those press releases are almost always written as a promotional piece, instead of being written to inform the public, as a journalist would (this is sometimes referred to as objective reporting, or journalistic point-of-view).
Press releases are not a form of advertising, and any press release that is written in an overly-promotional way will be instantly rejected by true, real media sites and outlets.
Our Press Release Writers Know How To Find The (News) Angle In The Haystack
To write a business-oriented press release, when you have a pending event or new product release is easy – you just write about that.
But what about a situation where there is nothing obvious to write about? That's a situation where you need an experienced press release writer.
Because our press release writers will actually take some of their very-precious time (lots of it, in some cases) to research your site and business/organization.
And they won't stop looking and researching until they have found a good approach, a solid idea or story around which they can organize the content for your press release. ONLY THEN will they start writing it.
Our Press Release Writers Don't Tell All Of Your Secrets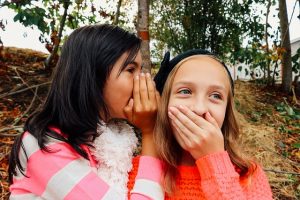 Obviously, you want to use a press release to tell your story to the public – to get them to respond to what they have read and then come to visit your site, or reach out and contact you.
But in order to make that happen, they can't spill ALL the beans – they can't tell all they know, or all you know, or all you could tell them. Why?
Because one thing that an effective press release does is to arouse interest and desire – the desire to find out more about you, to investigate further.
With a new-found curiosity, the reader of your press release will be much more inclined to take additional steps to reach out and contact you and ultimately, to do business with you.
Press Releases – Much More Than Meets The Eye!
As you can see from the discussion above, press release writing is about much more than using the "inverted pyramid" structure or avoiding the use of second-person pronouns.
To get it "right" takes real expertise when a press release needs writing — and our press release writers have that expertise (for most of them, years worth of writing) to get it right – the first time.
So, if you are looking to hook up with an American-based press release writing and distribution service, take a tip from us: Use the points mentioned above when you are evaluating any writing service – we think you'll find good reasons to sign on with Articlez.com.
You Can't Manage Unless You Can Measure: Types of Metrics for Your Content Marketing Campaign