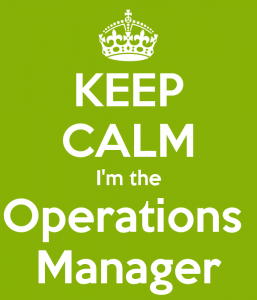 This week, we present to you a very special "Spotlight" interview – Our very own Operations Manager, Gina S. She has lots to share, so let's get started …
Gina, although now you are our Operations Manager at Articlez.com, back in the day you started with us as a writer. Tell us how that happened. How did you hear about us, and what led you to get started here?
Back in 2009, I was doing telephone work from home and I belonged to a chat group for work at home moms. One of the girls came in and mentioned she'd been hired by Articlez.com and thought some of us might be interested. I jumped at the chance to get off the phones, figuring it would be another egg in my basket. How could I have known it would become my whole nest!?
You've been with us through many changes down through the years. Looking back, what do you think were some of the most significant changes that took place?
It used to be that writers were assigned projects…and they came to you usually 3 at a time. You had no say in what you were to write. But over time, that was done away with, giving the writers more freedom in choice.
I've seen quality restrictions put in place, weeding out a bunch of "so-so" writers, in order to remain competitive. Now, all articles are reviewed before submission and I think that was a game changer for us.
The marketplace for content production has changed enormously from even just 5 years ago. How has market changed since the early days of online content writing?
Before, as I mentioned before, "writers" could churn out just about anything and customers would put it up on their sites, from articles down to blurbs. But now, with so much competition, the work has to be GOOD in order to keep customers happy. And truly, that's the way it should be.
Obviously, with changes in the marketplace for content writing, the standards for content writers have changed as well. Could you describe how that has changed? What are we looking for in writers today as compared to a few years ago?
Before, we wanted a warm body who could spin a sentence or two…But today, grammar is so much more important. But more than grammar, the work has to be quality, original content, not the same story told over and over again.
A lot of people give this online writing thing a try but many fall by the wayside.
Why do you think that happens? And what do writers need to do in order to be successful with this, over the long haul?
Writers are sensitive folks, and many can't take criticism or won't take constructive criticism. Additionally, we need lots of work in a short turn around. Some people want to write an article here, one there, and that's it. We need more of a commitment than that.
The one who survives doesn't overthink his work, has a creative mind, and a dedication to putting in some time with us. As with any job, you're expected to work a certain number of hours. If writers would put in that number of hours they would working at the local CVS or another part-time job, they'd be super successful.
Finally, Gina, what is the most important thing that customers should know about us, about what we are trying to do here at Articlez.com?
We want our clients to have a top notch website. We want their website to be successful via quality online writing. Grammar and quality writing does matter, and whether we re-write your website for you or provide on-going blog entries, quality writing will get your site noticed and ranked higher in the search engines. The best laid out website with gorgeous pictures and dazzling graphics is not worth a dime if it doesn't have quality writing addressing issues your customers want to read about.
Content Marketing – (Pt. 3) – Seeing What You Already Have: Doing a Content Audit The RIGHT Way