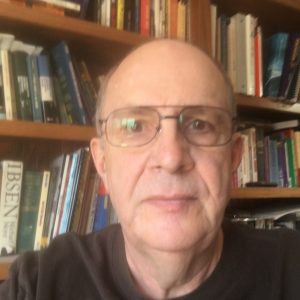 This week, we are featuring an interview with another of our content quality reviewers. These are the folks who check every completed assignment (not just samples!) to make sure they are up to standard before they leave the shop. Today we talked with Steve B.
Steve, our folks like to find out more about our editors/reviewers and the work they do. Tell us – Where were you born and where in the U.S. do you currently live?
I was born in St. Paul, MN, but have lived in Silver City, NM for about 15 years. While there were things I truly loved about Minnesota, I couldn't handle the harsh winters anymore. Now I complain if there's a dusting of snow…
HAH!  BTW Steve, how long have you been reviewing/editing for us?
While I've been writing longer, I've been a reviewer with Articlez.com for about three years.
Describe, if you will, your duties specifically as a content reviewer/editor? What is involved?
No one is perfect – me included! That's why having someone review articles is so important. Even relatively minor errors look bad, so having someone else look over any writing always helps everyone.
What part of this job "turns you on" — that gets you excited and passionate?
I'm a curious person. That means I always like seeing material on a topic I'm not familiar with. It's interesting to learn new things, and reviewing articles is one way to pick up a lot of new information.
Most of our reviewers/editors started with us as one of our writers (and many continue to write as well as edit/review content).How would you say being able to work as one of our writers has helped you to gain experience and deepen your skills as a writer?
Even though I have a background as a language arts teacher, I don't consider myself to be a grammarian. Yes, I know more of the usage rules than most people, but the English language is complex, so I'm always seeing new things. That's made it possible for me to look at my own writing a little differently. My own style has evolved as I've been exposed to more articles from other writers.
Do you do any other work as a freelancer — do you have your own website or personal blog where you share your writing and connect with the public?
While I have a blog, I don't keep it up the way I should. However, I've completed one novel, which is currently in editing, and nearly completed a second one.
Thanks, Steve, for these interesting insights. We'll publish more in coming weeks, so stay tuned!
Another Reviewer Bio (Jerrico U.)