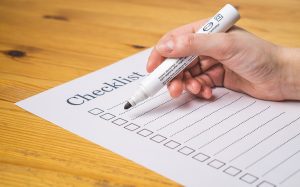 OK folks, today is the third in a series of Articlez.com Blog articles on the hugely important topic of Content Marketing. In our first article, we discussed what Content Marketing is and why it is important to business success today. In the last article, we explained why doing initial research in the proper way and documenting everything is critical to any Content Marketing Campaign. If you have not already seen them, you should read those two articles carefully to give you the necessary context and background for today's article.
With all of that under our belts, and our documentation processes now in place, where do we go from here? What's the next step? That's easy – begin with a good look at your present situation, content-wise.
A Content Audit? What's That All About?
A content audit allows you to document, and then, through analysis, come to an accurate understanding of what content you already have on the web, working (we hope!) for you.
You will be looking for…
Areas where you have succeeded
Areas where you still need to improve.
Again, keeping documentation on this is critical, not only to snapshot where you presently stand, but also for many purposes going forward, to guide your thinking and also to accurately measure your progress.
A Typical Content Audit Spreadsheet
For myself, I like to begin by first setting up some separate worksheet tabs to facilitate organization as your spreadsheet grows in size and detail:
• For various content channels where content currently exists, as well as those you are thinking about using in the future
• Tab(s) for your critical keyword research data
• Tab(s) for your overall high-level planning and overall strategy
• Critical dates/milestones + timeline for rollout
• Competitor analysis data (separate tabs for each tracked competitor)
After that, for each of your targeted content channel tabs you will list, in rows going down the page, the URL's showing the location of all content posted on that channel, using the following list as your column headings:
URL – Title – Topic/Sub-Topic Category – Date Placed – KW(s) Targeted (If Any) – Who Wrote It – Metrics/Social Signals Data
A couple of quick comments about this spreadsheet.
1. First, at this point, some tabs may not have any information yet, as you have not reached that stage of planning, but set it up anyway so you will have a place to put that info in the future, as well as remind you that those things still need to be worked on.
2. Secondly, I do realize that all this is not necessary (in the traditional approach) for a content audit spreadsheet. But I have found it easier to work with just one spreadsheet for both your audits as well as other ongoing work. You can separate the two if you prefer, but I find this approach more efficient.
3. Finally, if others need access, make sure to make it shareable to your key staff/resource people.
Why All This Information? And How Do I Find Already Posted Content?
Setting up a spreadsheet this way will allow you to do an audit of existing content and keep that data along with new data you will compile as your Content Marketing campaign rolls out in various phases, and having one place to post it helps you to avoid the problem of data fragmentation.
Now, if you have been posting content all over the place for some time now, and have not properly documented it as you placed it, finding it all can be problematic — So to discover ALL the content you have out there, assuming that it has links back to your target site pages, you can use a tool like Ahrefs to find all backlinks to your site. From that list you can pull out the specific URL's that specifically point to content you have placed and post the URL's to your various CM channel Tabs, and then add the other information as best you can.
Competitor Analysis?
What your competition has done/is doing in the way of content marketing is something that you must know, in order to make strategic marketing decisions for your own campaigns. So you must incorporate that as a part of your content audit, perhaps once you have audited your own existing content.
Get all the metrics you can on your competitors Content –
1. What topics are they discussing?
2. What keywords are they targeting (use an SEO page analysis tool for this if you like)?
3. What content channels are working best for them – Where they are doing the most posting, getting the most views, shares, re-tweets, comments, etc.
4. What TYPES of content seem to be most effective for them (again, using above considerations)?
5. If the content is text, how long are their posts, articles, etc.
6. You can also use backlink tools like Ahrefs to discover your competitor's content placements, off-site, that is engaging their target readership.
7. You can use a site crawl tool (like Screaming Frog and others) to crawl your competition sites and look for content-heavy pages within their site that have been effective with their site visitors. You should do that with your own site, as well.
I Have The Data In There, Now What?
Once you have all of this under your belt (whew!), take a break for 24-48 hours and clear your head of all the minutiae.
As you review it later on, realize that you will find out that some the content you have audited will turn out to be genuine crap and is never going to work and needs to be taken down.
Other content you have audited will be on-target and getting a good response — You should focus on creating more of that type.
Some of your audited content will look marginal – having potential but perhaps needing better writing, more practical, useful info, or brought up-to-date, or placed on a better performing channel.
Finally, your audits of competitors CM efforts will perhaps signal areas you could focus on: subject-matter themes, keywords targeted, effective channels, etc.
All of this, of course, feeds directly into your strategic planning. With better data, and really seeing what you have out there and how it is doing — as well as competitor data — you will be positioned to make better strategic marketing decisions.
Repurposing Previously-Developed Content?
Any of your content that is not yet online in text format, but which may have been previously developed, is a great source for future online Content Marketing — In general, any content that is not online or indexed by the search engines that you may have used in the past can be on your list and should be noted in your spreadsheet —
• Direct Mail Letters
• Flyers
• Brochures
• PDF's (not posted online)
• Old Emails
• Autoresponder Series
• Newsletters – Print or Email-Based (as long as content not posted on sites)
• Seminar/Webinar "Handouts"
• Slideshows
• "Guides" or "Manuals"
• Customer data (aggregated) that you have compiled or could compile and analyze
• Q/A From Your FAQ Pages (Make it 100% reworded if already posted online)
• Insights and Replies/Directions Given In Support Tickets (Make sure still relevant and contains no sensitive customer info)
In short, when doing a content audit, you want to spend significant time identifying and analyzing ALL content that you have used, and/or have available to use, both online and offline.
Next time (first week of May, 2017) we will continue our look at Content Marketing, considering in even more depth what strategic thinking needs to make up the foundation of your CM campaign. In the meantime, get started on that content audit! And if we can help, we're just a quick contact away from you…