In the SEO world, a very common attitude today is that "it's all about the links." While having a good backlink profile is, no doubt, an important ranking signal (more authoritative sites linking to your site raise your own site's authority in the eyes of the search engines), it is not necessarily the case that "more is better" when it comes to links.
We see this wrong-headed view surface especially when a site starts to decline in rankings. Often, webmasters immediately rush out to acquire a bunch of additional links, thinking that this will solve the problem. Usually, it won't.
Is It Really Possible To Get Better Search Rankings Without Buying More Links?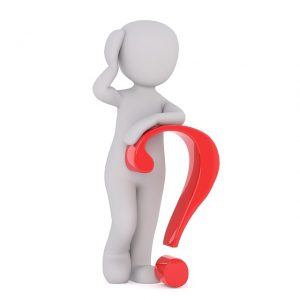 Yes, it is possible — and the first thing that you need to do is to look at technical areas related to your site (title/meta tag descriptions, page load times, mobile-friendly/mobile-ready, duplicate or junk content, etc.). If you have the know-how (or know of someone who does) you can perform a complete audit on your site to diagnose any hidden (or not-so-hidden) problems.
That out of the way, you should then begin to think about enhancing your site's content strategy.
There should be a twofold focus here: to add additional pages of content to your site, as well as to update your existing website pages with more current content, rewriting them as needed.
OK, So What New Pages Of Content Should I Add?
There are two scenarios where you would want to add new pages of content to your site — When you are targeting specific keywords/keyphrases that you are not currently trying to rank for, which would be new for your site.
The other situation where you will need new content is where you have determined that your competitor's site is currently ranking for content topics, but your site currently does not cover that topic.
But Suppose My Pages Only Need Updating, Which Pages Should I Work On First?
There are two ways to think about this situation — either as a newbie or as an SEO pro.
If you are like most (the newbie crowd) you would try to start to move pages you have that are already ranking on page 1 somewhere, to get them to move up even further. But if you are at the bottom of page one (position 10, technically) and get your site page to the middle of the page (page 5), you might not see much of a change in your site visitor traffic.
To get any more significant traffic, when you are already on page one, would require you to fight your way to the top (or at least to position 2 or 3) and that could take some time and be really expensive.
Instead, think like a pro SEO: Look at your site pages that are NOT on page one in the SERPS. As you probably know from your own experience, sites ranking on pages after page one (pages 2 and following) are not really seen by anybody (except for the search engines!), so if you can get those pages to move significantly in position (let's say from page 10 to page 1) you can see quite a noticeable traffic increase — and in much less time and with less hassle and expense!
I'm Ready To Give My Site A Page Content Update — How Do I Start?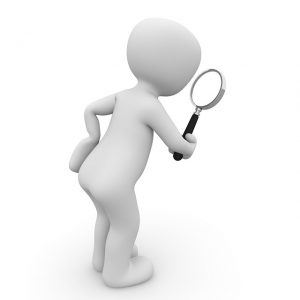 The starting point begins with a little research. Try some basic internet searches for the topics/subjects/keywords you are trying to target. Make note of the website pages that are currently ranking well, visit those pages and find out how long they are (words). The pages you create (or update) should be at least as long as the longest page currently ranking on page one.
Why pay attention to content length targets? Because "thin" content, all other things being equal, will not rank as better as "cornerstone" content.
Doing this research will also allow you to determine those competitor pages that seem to be "working." These would be pages, for example, that have a good number of reader comments, or pages that have been shared on Facebook or Twitter. This is a prime indication that this content is engaging other people, that it is striking a chord and of interest. Make note of how they have handled the topic, what was engaging and useful about it. When you prepare your own content, try to take all of that and move it to the next level.
Three Other Principles of Website Content Refreshment Work
Content: Not Just Words Anymore. Keep in mind that this is not 1998 anymore! When people come to your site looking for information that they need, the "content" needs they have can be fulfilled in a number of ways. Text-based information is, of course, critical, as search engines need to spider and analyze it in order to understand what your page is all about (which is necessary for them to rank it properly).
But video embeds and posted (static) images are also good to have on your page. You can post a video with a verbatim transcript to give both humans and search engine spiders something to digest. Static images can be improved by using catchy and keyword-rich captions and alt tags (many content platforms, like WordPress, allow you to input/edit your captions and alt tags when you upload and place the images on your page).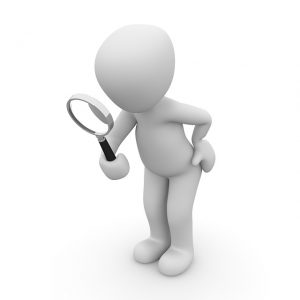 Take A Good Look At Your Keywords. When most people think of keyword research, they tend to think that these results are going to be valid forever. Not necessarily! From time-to-time (perhaps every 6 months, but at least once a year for sure) you should run the numbers again and make note of keywords that have recently begun to be much more competitive (harder to rank for). As well, for other keywords, you may find that they are no longer generating the same volume of searches. These are keywords you should think about discarding.
What would happen if you replaced the keyword focus of that page with a different keyword? You might able to use other, better keywords with little need for changing much of the actual content of the page. On the other hand, if eliminating that (now bad) keyword and replacing it with something else would significantly change the page focus, move that new content onto a brand-new page.
Be Proactive In The Future. Monitor your website pages – at least monthly – and look for any disturbing downward trends in the SERP's. Pages that are otherwise OK (on sites without major technical issues) but which are drifting lower in the SERP's could have content that is getting old and out of date, and so less valued, therefore garnering fewer clicks (and less time spent viewing it) by searchers.
So, before you go out and look for the next new thing in linkbuilding packages, give some serious thought to updating — freshening — your existing site pages. It's not hard to do and can give you some serious long-term ranking benefits.