A Question Often Asked … Especially From Our Smaller-Scale Customers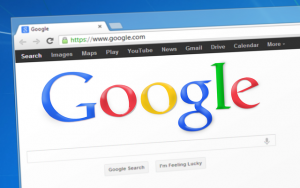 Although at Articlez.com our main focus is on content and content marketing, we also get a fair amount of questions from our customers who need help with their site SEO. One of the questions often asked by our smaller-scale customers is this: "I know I don't have the huge budgets available for SEO that the big dogs do. Can I still see a benefit from doing organic SEO with a smaller budget?"
Here's our answer: Yes! You can still see ranking improvements with a smaller monthly cash outlay, but you need to understand that simply getting on page 1 in Google is not the final goal.
Why Isn't Being On Page 1 In Google The Final Goal?
To answer this question, we want to give you some statistics from an analysis done a few years back, that correlated the relative positions of websites with the amount of traffic share they receive in that position. Here are those numbers:
Google Result
Pages Position
Average
Share of SERP's Traffic
1 (Top of Page 1)
32.5%
2
17.6%

3
11.4%

4
8.1%

5
6.1%

6
4.4%

7
3.5%

8
3.1%

9
2.6%

10
2.4%

11 (Top of Page 2)
1.0%

12
0.8%

13
0.7%

14
0.6%

15
0.4%

In broad outlines, you already know this — that being on page 1 of Google will get your site more traffic from the SERP's. But let's dig a bit further… The implications are startling!
Suppose you have a site you are trying to rank better, and after diligent work you get it to go from position 15 (the middle of page 2 in the SERP's) to position 5 (the middle of page 1).
That's 10 position changes — in a positive direction! Congratulations!
But don't break open that bottle of champagne just yet.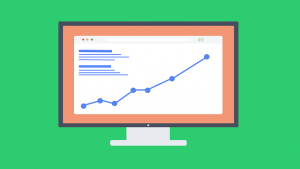 You may very well find that, despite those tremendous position changes, that your site traffic has not picked up much at all.
And the chart above tells you why — An advance in the SERP's from position 15 to position 5, will only give you a net increase of 5.7% in traffic from the SERP's (from 0.4% to 6.1%).
But suppose your competitor… Gets their site to move from position 5 (where your site now sits) to position 1. That's a 26.4% increase in traffic from the SERP's, due to the position change (from 6.1% to 32.5%). They have only gone up 4 positions in the SERP's, whereas yours went up 10 or so, but their traffic increase was about 4-5 times the increase you saw.
Don't Get Discouraged! But Do Get Your Brain Wired Right!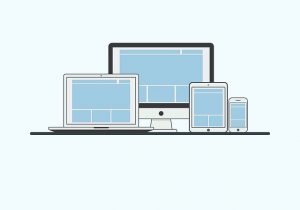 All of this we mention, not to discourage you, but to help you with your strategizing, so that you know — ahead of time — where you will need to be.
Through effective SEO tactics, you will, over time, begin to see various pages of your site begin to float up in the SERP's, higher and higher.
But the significant organic SEO benefit (increased traffic through the SERP's) will only come if you have a total commitment to securing one of the 1-3 slots on page one.
And yes, it can often be done even with modest budgets, but your heart — and pocketbook — has to be in the game for the long-haul. And once you get a top slot, you'll have to defend it, so the SEO efforts will not stop, they will need to ongoing.
Proper planning on your part, as a reflection of having the right expectations and goals, will get you to the top. And we're here to help you get there. Are you ready to do this?