by Gina S.
This week's Articlez.com blog post is courtesy of Gina S., our ever-faithful Operations Manager at Articlez.com. She manages our writing team and also handles all day-to-day operations issues and customer interactions. In this blog post, she details some things that our great Articlez.com customers can ensure a great outcome for their article and other types of content orders. Read on for some great tips!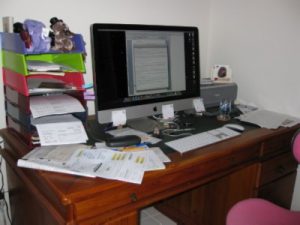 Now, most clients believe when they turn over a project to us, it's completely out of their hands as to how the content turns out.  They feel it's the roll of the dice as to which writer may get it and how it comes out.  Well, I'm here to put that myth to rest, as there are many things you, as a client, can do to improve your writing results. You see, all of our writers are extremely talented and will deliver you top-notch results….when they know what you want.  Following are some tips to help improve your results from us.
PROOFREAD Your Order
Just as we tell our writers to proofread their articles before submitting them, so should you proofread your order. All too often, our writers receive orders with misspelled keywords. They have no choice but to duplicate that misspelling, as they think it's what you're looking for. And in their defense and yours, many clients DELIBERATELY misspell words in order to target those using search engines and the wrong spelling.  But for many of you, you get your orders back and think, "What idiots!  They call themselves writers, and they can't even spell plumber.."  But if they went back and looked at the order, they'd see it was they who spelled it plubmer.
DEAD END Links
When you provide research links for the writers (and for those of you who do, we thank you.) often times, it leads to a 404 page…nowhere.  Please check your links and verify they're working before you submit your order.  Also…placing www.google.com  is not a very smart idea.  I promise you, our writers know to google the topic. Instead, point them to a similar article you liked or one that provides history on the topic.  Providing your URL as the research URL is also not very helpful, as that's the first place any writer is going to go.
NAME Your Projects
While most clients put a name on the projects, it may be something like CLICK HERE or THE THOMPSON Project.   When the orders are put in the queue for writers to select, they see nothing but the title and keywords.  If neither of these are very descriptive, the writer may pass it right on by,  as they don't want to accept a blind project they know nothing about ahead of time. Yes, someone will pick it up eventually, but that causes a delay in your getting the project. Instead, for the title of the project, you might put, "Oil and Energy Research"  or some other general description.
EXPECTATIONS
Keep in mind, the 350-word article is the basic project. Expect the writer to do less than 10 minutes worth of research on it. If you require something more in-depth,  you may want to choose the Premium Projects.  350 words are not very much….so when you have 1000-word expectations, but you only paid for a 350-word article, you're bound to think it's too general, not deep enough. Keep your expectations in check.  After all, this article itself is already over 500 words…What we call a medium article.  And, truly, I've only scratched the surface.  
But, I'll cover more tips and suggestions in upcoming blogs.  If we can ever answer any questions before you place an order, do not hesitate to submit a ticket.