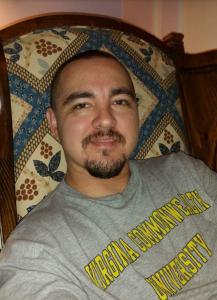 Writer Spotlight — Welcome to our series of blog posts we are calling our "Writer Spotlight." Every month, we will interview one of our Articlez.com writers to give you a better sense of the fine writers, editors and content reviewers who make up our company team.
This month, our Writer Spotlight shines on "John S." who has a very interesting background indeed…
John, tell us a bit about yourself. Where were you born and where in the US do you currently live?
I was born in Trim, County Meath, Ireland but was raised mainly in North Carolina here in the U.S..
How long have you been writing for us — and how did you find out about us in the first place?
I've been writing for you guys for 2 to 3 years with minimal time away. Why, you might ask? The answer is simple – it's my full-time career. Yours is the only website I write for.
What types of articles and other content do you like writing about — do you have any favorite topics or subjects?
I'm a huge fan of writing medical and dental articles. I also fancy myself a law expert.
Describe just a bit your writing process. How do you prepare for writing and actually execute on a customer order, step-by-step? What's the process you follow?
My writing process is simple… I'll choose a project that I'm very knowledgable about.
If there are any special requests from the client, I'll tend to choose those first.
But, if it's a "clean" project, I will start writing right away.
If I choose a project that requires some leg work I'll spend some time doing research before beginning to write.
Thanks John, for this information. We appreciate all your efforts and hard work!
Need Content For Your Next Project? Why Not Place An Order Through Our Easy-To-Use Interface! Click Here to Login RIGHT NOW.