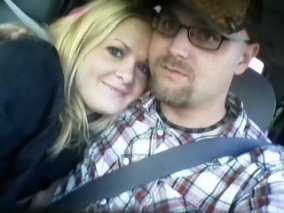 Would you like to know more about the writers who write for us here at Articlez.com? Join us (below) for our latest writer spotlight interview – this time with professional writer Riley H.
Riley, tell us a bit about yourself. Where were you born and where in the US do you currently live?
I was born in Jacksonville, FL but now live in a small town in Alabama called Andalusia. 
How long have you been writing for us — and how did you find out about us in the first place?
I have been writing for this company for over three years. My wife, Kelley, is a full-time freelance writer as well and was writing for your company, which is how I got hired. Kelley has worked for this company for over five years.
What types of articles and other content do you like writing about — do you have any favorite topics or subjects?
I enjoy writing about serviced based industries, i.e. plumbing, HVAC, roofing. I also like writing about cars and automotive repair. Before becoming a freelance writer I worked in the automotive retail industry for nearly nine years.
Describe just a bit your writing process. How do you prepare for writing and actually execute on a customer order, step-by-step? What's the process you follow?
The first thing I do when preparing to write an article is research. I look at the main keyword and do a Google search about it and look around to find something that catches my eye. After reading the article I source, I start to craft a piece based on my interpretation of what I have read. 
How would you say being able to work as one of our writers has helped you to gain experience and deepen your skills as a writer?
This is one of the first writing jobs I got when breaking into the business. I learned so much about keyword placement and how to write engaging and informative articles.
Do you do any other work as a freelancer — do you have your own website or personal blog where you share your writing and connect with the public?  
I do. I have my own blog and I contribute to a number of other publications like Huffington Post and Thrive Global.   You can find out more about me here: http://rileythewriter.com/
Articlez.com Blog: Publishing The Best Press Release Possible