Small businesses have been deemed the backbone of America. They're considered major drivers of local and global economy alike. Although they outnumber major corporations by more than 27.9 million in the United States, they often struggle to keep up with those more sizable counterparts. Add to the mix international shopping opportunities courtesy of the internet, and the competition only surges.
Despite facing a wide range of challenges, small business owners continue to persevere. For this, they have long deserved ample recognition. Just a few years ago, they officially began receiving this well-earned acknowledgment. Small Business Saturday has been set aside for just this purpose, and this year's observance falls on November 24.
What is Small Business Saturday?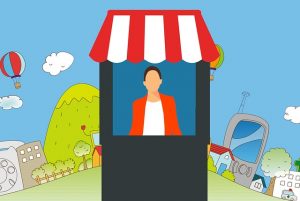 Back in 2010, American Express decided the time had come to tout the smaller companies silently responsible for helping keep the nation's financial system afloat. Now, the Saturday after Thanksgiving is earmarked for patronizing those locally owned, brick-and-mortar establishments across the nation. As it happens, the United Kingdom has also jumped on board, celebrating its small businesses on the first Saturday in December of each year.
Though AmEx could've technically chosen any one of the 52 Saturdays up for grabs each year, the credit card issuer put a great deal of thought into its final decision for small business Saturday. Black Friday, the day after Thanksgiving, has become known as the unofficial kickoff of Christmas shopping season. Countless consumers hit the malls and big chain stores in preparation of the coming holiday, propelling sales to unprecedented levels.
Once the internet took hold of the world, the following Monday was eventually deemed Cyber Monday in honor of ramped-up online shopping. AmEx decided the Saturday in between would be perfect for paying homage to less sizable local shops. Cardholders who choose to observe the occasion have been offered certain extra incentives for their small business Saturday purchases over the years, but these days, the overall experience is all the reward shoppers need to keep the tradition going.
How Does Small Business Saturday Help Small Businesses?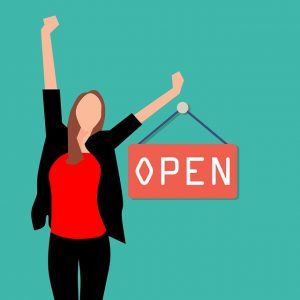 American Express has developed a reputation for catering to small businesses; in fact, it's one of the largest credit card issuers for companies falling into this category. Today, the company's services for this sector include special rates and incentives on purchases, payment acceptance tools and marketing assistance to name a few.
Small merchants are often overlooked in the growing sea of shopping opportunities available to consumers. They simply don't have the marketing budgets of major corporations, and most can't afford to offer the same steep discounts as chain retailers. AmEx's original goal with small business Saturday was to bring these businesses to the forefront and remind shoppers of their value on numerous levels. Their plan seems to have served its purpose.
By 2012, small business Saturday's third year in action, small businesses were seeing significant upticks in holiday sales. Some establishments reported individual surges of 30 percent or more on the day in question alone. Only a year later, statistics showed yet another 3.6 percent swell overall.
In 2015, Small Business Saturday sales more than tripled. This year, at least 70 percent of consumers are aware of the holiday; of those, more than 80 percent plan to participate in the festivities. Spending is expected to continue on its steady upward trend.
Though Small Business Saturday launched on a relatively small scale, it has since grown to monumental proportions. Following the success of its inaugural observance, Congress declared it an official national event. Political figures on local and national levels alike are participating and encouraging others to do the same. Add in the social media effect, and the event is spreading like wildfire.
Why Shop Small This Holiday Season?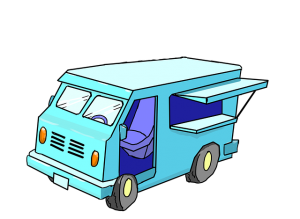 As the nation became inundated with massive shopping malls and major retail chains offering seemingly unending selections of merchandise at rock-bottom prices, shoppers increasingly veered away from the little guys. Shopping in pajamas courtesy of the internet only exacerbated the situation. Though certain benefits emerge via these outlets, plenty can still be said for keeping it local.
Unique Treats: Big-name stores definitely have vast selections to choose from, but they're mainly cookie-cutter items with little real luster in the grand scheme of things. Small shops tend to veer off the beaten path, so you're likely to stumble upon some truly distinctive items while showing your support for local merchants.
Local Economic Boost: Reports show more than 66 percent of every dollar spent in locally owned shops stays in the community. To put this into perspective, chain stores barely break the 40 percent mark. Small business owners have a tendency to use locally sourced materials far more so than other retailers; at the same time, they're 90 percent more likely to donate time and money to local charities. Patronizing those establishments help generate a positive ongoing cycle in your community.
Unexpected Deals: Local merchants may not bombard you with pop-up ads or scream their sales events from every television channel, but they generally do extend special offers to customers during the holidays. While you may not be aware of those discounts and exclusive offers going into an small business Saturday shopping spree, you're bound to find some pleasant surprises along the way.
Tip-Top Service: On top of all this, the unrivaled service you'll get at those small-scale shops can't be ignored. At the chain stores, you're little more than just another purchase. Local business owners don't have massive marketing budgets and nationally recognized names to fall back on. They rely on their reputations and word-of-mouth, so they actually care about their customers and are dedicated to providing an extraordinary experience.
Small Business Saturday – All Things Considered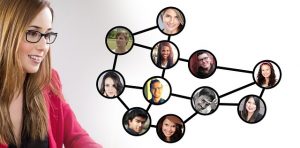 Small businesses cater to their communities in a number of ways, often without fanfare. Though they deserve year-round recognition, Small Business Saturday has been designated as the official day to show support for these unsung heroes.
This year's small business Saturday is November 24. Honor the little guys by spreading the word, shopping small and breaking for lunch at a local establishment. You're sure to stumble upon some amazing finds and incredible deals while enjoying a higher level of service than any chain has to offer. In the long run, your entire community is bound to benefit from the experience.
This content (listed above) can be freely copied and used anywhere, by anyone, for any purpose.
This content was freshly written by us, it is not "recycled" but others may grab it and use it, so we strongly recommend that it be re-written to make it 100% unique text, in order to avoid search engine duplicate content penalties.
If you are pressed for time, or your writing skills are a bit rusty, no problem – we can rewrite it for you. Just use your Articlez.com account, place an order for "Elite" content, and in the "notes" area of your order form paste in this original article and ask us to rewrite it (or to write a fresh one on the same subject).