Information rich websites – No doubt you've heard it over and over again… The search engines (all other things being equal) have the tendency to rank web pages (as well as entire sites) higher in the SERP's which have a constant flow of outstanding information – especially information that cannot be found elsewhere.
Have you ever thought about how you can make your website an "information-rich" website? It's much easier to do than you may have imagined at first — and the good news is that you don't need to get all the necessary changes done at one time. You can just keep adding and adding, as you have time, and the effect (over time) can be quite impressive – your website will look better, your site visitors will benefit greatly and the search engines will love it!
Information Rich Websites: What Are Some Things You Can Do?
About Us – Our History Pages: Firstly, take a look at your company about us or history pages. How detailed is it? Most sites don't have too much – but to make information rich websites, you can't give out too much information. How did your business get it's start? Why was it started – what need or concern prompted the formation of your business? What is your company mission and values? If you have a lot of history, you can work it into a timeline and it will give your site visitors insights into how your biz has grown and changed over the years.
Staff Information Pages: If you are more than a one-person shop, you need to get some information out there, not just about your company history, mission and philosophy, but also biographical information about your staff. Pictures are excellent if you have them as they will help to humanize your business and help your customers to "connect" a name with a person. You should also include information on the current department and job title for each of your staff, how long they have worked for you, their experience, etc. You can also include freelancers as staff if you get their permission first.
Contact Us Pages: Don't just slap a contact form on this page — if you want a site visitor to give their information, you have to be willing to give yours! List out all your company contact information, including physical address, mailing address (if different from physical address) telephone numbers, fax numbers, and even a location map can work well. Make sure you install a CAPTCHA script on the page to help cut down on spammers submitting spammy contact form information.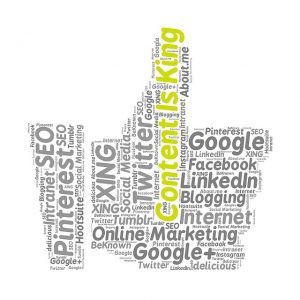 News Releases: Has your company ever released statements or press releases? You should make sure that all of this information is online as "latest news" and is in a searchable format – so that site visitors can search for specific news/information they are looking for. If you have developed commercials for airplay on TV or radio, include them in also. As well, if you or any of your staff have been interviewed, post the audio/video file on your site, or text of the interview (if in a magazine or newspaper). Don't link out to them on the media site as eventually that site may take down the content – make sure you have your own copy on your site also.
Portfolio/Testimonials/Case Studies: Post some interesting information about customers whom you have provided services to (you can give them a link back to their site if you like, to give them incentive to turn in some good comments). Portfolios and case studies work well on information rich websites as they demonstrate the finished product or result of working with you – downloadable files, screenshots and research based on your own customer data are always eye-catching and generate lots of interest. And don't forget to reach out to industry influencers to let them know when you have posted a good case study or results of research – it can earn you good backlinks and great traffic from their readership visiting your site.
Infographics: Develop some good visuals that summarize important information, make sure that it is high-resolution and downloadable. Make sure that somewhere on the infographic is your site/business information. Encourage site visitors to share it and give them permission to reproduce or link to it on their own sites.
Finally, it bears repeating – You DON'T need to push all of this information out all at once. Make this a month-to-month project, so that it doesn't overwhelm you or take up too much time. For most sites (even the largest) ALL the above changes can be made in much less than a year. After that, you only need a minimal amount of time to post the latest updates to keep everything fresh. And the sooner you get started, the sooner you'll be done!