As we noted in a previous article, when you are placing orders here at Articlez.com you can submit full, detailed notes to our writers, to give them the specific guidance they need for a particular writing assignment. Our expert writers who are generalist writers, become "experts" with your help.
The Importance of Local Searches and Ranking Locally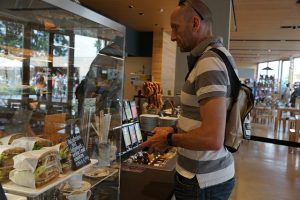 It is a fact that around 50-80% of the work that we do for clients is to prepare content for a business website that is targeting a local market – often some sort of business service like attorney or doctor's offices, or building/construction firms, HVAC installers, etc. These sites, frankly, are not trying to rank nationally or internationally but only locally, as they only do business locally.
In fact, SearchEngineLand reported in 2017 that "The majority of consumer engagement with brands (85-95 percent) happens through local listings, local web pages or other local search results. Location is often discussed synonymously with local, so the use of location data in marketing is a good indicator of the emphasis placed on local. This year, 50 percent of brands are using location data to target consumers."
But if you don't know how to do it properly, it can be difficult to get a website to rank in your local area. You must make sure that your website content assists, and does not hinder you, in ranking locally. But what kinds of information might you want to include if you are targeting the "local" search market, in order to ensure that your content can be found more easily?
Quick Tips: Shaping Your Content for Local Searches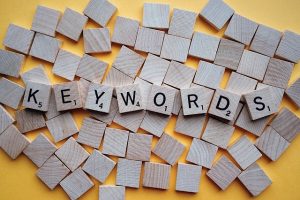 TIP #1: The basic strategy is not difficult to implement: When you send in your content orders, give us keywords that your target audience will use to search.
In general, people do local searches by using something like the following combination: [product/service] + [location identifier].
Examples:
Barbershops in Annapolis MD
Restaurants near Hollywood and Vine
Dog groomers in Westwood VA
Tree surgeons near me
If you are not sure what keywords people might be using, there is (fortunately) lots of help available, as one of the most popular of all SEO tools (and some of the oldest around) are those designed to assist you with your keyword research.
Some keyword research tools to help you do this would include Google Keyword Planner, SmallSEOTools.com Keyword Rank Checker, WordStream, Internet Marketing Ninjas, KeywordTool.io, Bing Keyword Tool.
TIP #2: Another strategy is to sit down and think about people in your local area – what topics, specifically, would they be looking for information about, that a more generalized audience would not?
How about —
Specific community events
Well-known local celebrities
Sports events and personalities
Local news stories
Community-based organizations and charities
When you think along these lines, what kinds of content could you create — and place — on your website to attract these local searchers? And don't forget, you can easily include instructions to our writers when you submit your content order (like specifying a geographical or community location for researching/topic angle).
TIP #3: Thirdly, make sure you tell our writers to include information related to your "NAP."  NAP stands for name-address-phone number.
Make sure that your page content makes reference to your business name, physical location  (address) information (with anchors to landmarks whenever possible, like "Right next to the Route 65 exit.") and telephone number(s) and other contact information. When search engine bots spider your page content, this information will help them "understand" that you are doing business locally, and will be super-effective in helping that page rank for locally-based web searches.
Also make sure that you are including essential "extras" — such as photos of your business/building/interior/staff, amenities (like handicapped parking), customer review links, hours of operation and the like. All of this information will definitely tag your content as being of relevance to local searching.
TIP #4: Finally, try to get links from other local businesses, business portals, and local community municipal sites, to link back to your content. Links from your local Chamber of Commerce, shopping mall association, local athletic clubs, religious organizations – even the local library can expand your backlink portfolio.
Not only does this give you some good backlinks (probably at very little or no cost) but the links, when spidered, also help the search engines to understand that your site is local (since the sites linking to you are local). If those sites (linking to your content) also have any decent amount of traffic, there is the possibility that a human will see your backlink and click and visit your site – which means more direct traffic to your site.
By using the 4 tips above and continuously improving your site content to make it more locally-focused, you should (under normal circumstances) see some ranking movement within 6-12 months – sometimes very dramatically.